Historical Perspectives of War, Conflict, and Intervention and their Transformation in the Twenty-First Century
Keywords:
War, conflict, intervention, sovereignty, the United Nations.
Abstract
Throughout the historic development, conflicts have constantly existed in all the countries of the world and every level of society. Civilization's perpetual struggle for freedom, independence, justice, and self-determination has many times grown into a direct or indirect confrontation between the opposing sides. However, World War I and World War II were one of the major transformative events in the history of the twentieth century, which resulted in the deaths of millions of humans and numerous destructive consequences. Furthermore, the wars and their results have fundamentally changed the World Order in post-war Europe and the US.  The article aims at providing a better understanding of the phenomenon of war, conflict, and intervention. It also seeks to examine their place in contemporary international relations of today. In particular, the article has aimed to analyze a historical overview of the social, political, and cultural conflicts and studies, how it has been transformed in a modern era of the twenty-first century.  The paper is concluded by highlighting the major principles of the UN on war and intervention since the organization is "Based on the principle of the sovereign equality of all its members". The norms of the Helsinki Final Act and Just War Theory are also highlighted in the context. This study has been prepared as a result of examining articles and books written by many authors who have influential opinions in the field of wars, conflicts, and interventions. The article is particularly helpful to those scholars interested in peace and conflict studies.
References
Beckman, R., & Butte, D. (2013). Introduction to International Law. International Law Students Association.
Dennen, J. V. (1980). "On War: Concepts, Definitions, Data: A Review of the Macroquantitative Research Literature up to 1980". Prepared for the course.
Douglas, M. (2003). "Changing the Rules: Just War Theory in the Twenty-First Century". Saga Journals, 529-545.
Estrella, I. A. (2012). "On the Ethics of War". KRITIKE Volume Six Number One, 67-84.
Fukuyama, F. (1989). "The End of History? "The National Interest, 1-18.
Griffiths, M. (2009). Encyclopedia of International Relations and Global Politics. London New York: Routledge Publisher.
Hoffmann, F. G. (2007). Conflict in the 21 Century, Potomac Institute for Policy Studies. Arlington: Potomac Institute for Policy Studies.
Khvichia, E. (2007). Optimalism (National Globalism). Retrieved from noosphereinstitutegeorgia.blogspot.com: http://noosphereinstitutegeorgia.blogspot.com/p/optimalism-national-globalism.html
MacFarlane, N. S. (2002). Intervention in Contemporary World Politics. London: Oxford University Press.
McCaffrey, S., Shelton, D., & Cerone, J. (2010). Public International Law:Cases, problems, and Texts.
Metz, S., & Cuccia, P. R. (2011). Defining War for the Twenty-first Century Conference report. Strategic Studies Institute.
Morgenthau, H. (1965). Politics Among Nations. New York: Knopf.
Ortega, M. (2001). "Military Invention and the European Union". European Union Vol 45.
Ramsbotham, O., Woodhouse, T., & Miall, H. (2011). Contemporary Conflict Resolution. Cambridge: Polity Press.
Silverstone, S. (2011). Invention and Use of Force. Oxford: Oxford University Press.
Sussmann, N. (2013). "Can Just War Theory Delegitimate Terrorism?" European Journal of Political Theory, 425-446.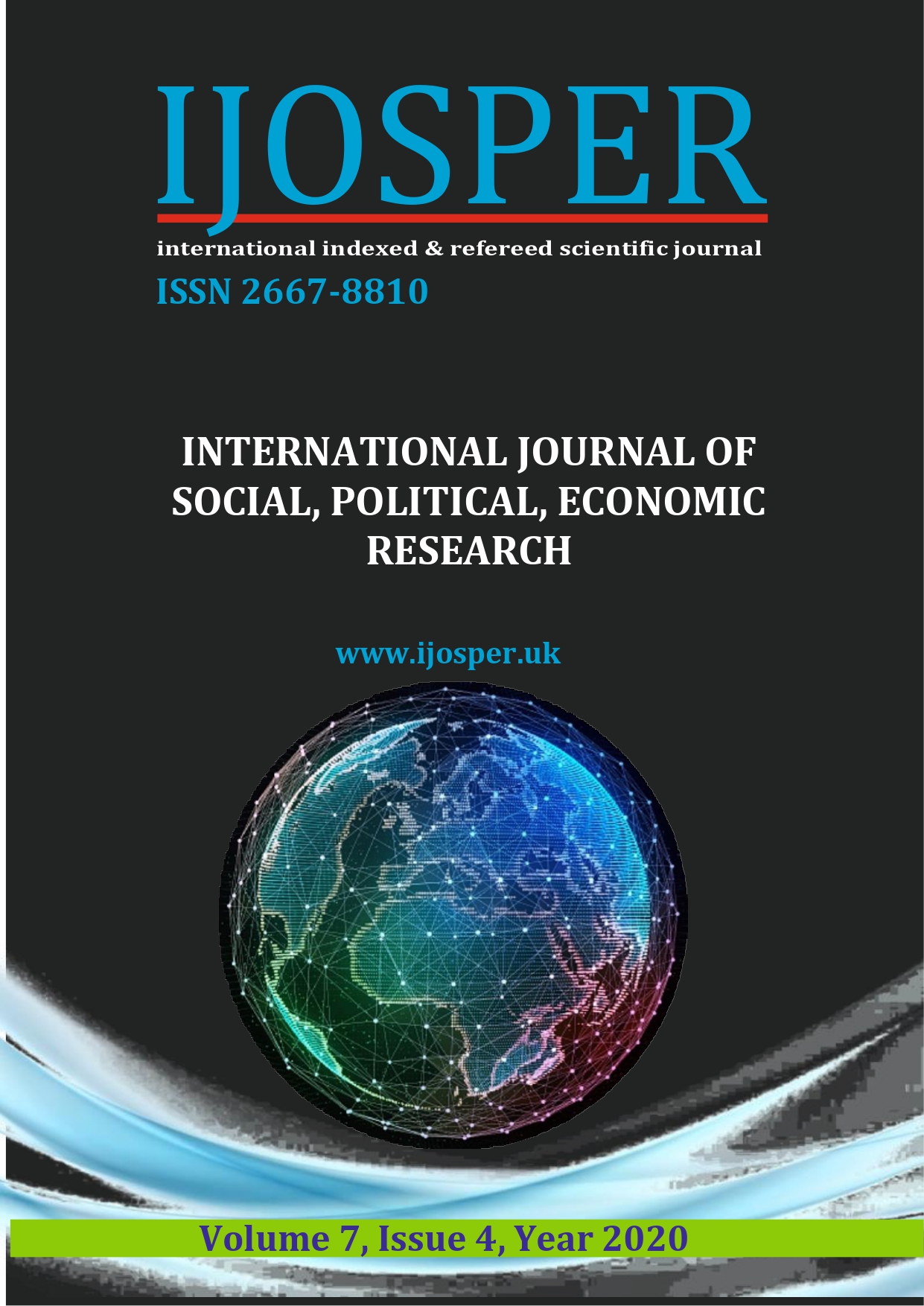 How to Cite
Lomia, E. (2020). Historical Perspectives of War, Conflict, and Intervention and their Transformation in the Twenty-First Century. International Journal of Social, Political and Economic Research, 7(4), 927-938. https://doi.org/10.46291/IJOSPERvol7iss4pp927-938
Copyright (c) 2020 International Journal of Social, Political and Economic Research
This work is licensed under a Creative Commons Attribution-NonCommercial-NoDerivatives 4.0 International License.