Commercial Films in Bangladesh: Impact Analysis (2009-2019)
Keywords:
Commercial Films, Bangladesh, Impact, Analysis
Abstract
After the independence of Bangladesh (1971), new generation film development making take a place.  Bangla commercial films can be divided before liberation, post liberation and modern era. Before liberation era; A. J. Kardar, Zahir Raihan, Khan Ataur Rahman, were the commercial Bengali film makers. During the Post liberation time, we have some extra ordinary movies like  Sareng Bou (1978), Surjo Dighal Bari (1979) and so on. But in the modern era definition of commercial film has got a change. From 2009 to 2019 Bangladeshi audience got difference in commercial films. But having DT (Digital Technology) and other advancement given a development of Bangladeshi commercial film. But story making, acting, making, socialization and other things are gradually developing in Bangladeshi commercial films. This research will evaluate prospects and challenges of Bangladeshi commercial films from 2009 to 2019. However further research is recommended to develop making of Bangladeshi commercial films in respect of lifelike story, cultural dissemination and so on.
References
Firoze, Z. (2018). Digital Filmmaking: Component of Bangladeshi Children Film Production. IOSR Journal of Business and Management , 74-77 .
Hayward, S. (n.d.). Cinema Studies The Key Concepts.
Reisz, K., & Millar, G. (2009). Technique of Film Editing. USA: Routledge.
Rosenblum, R., & Karen Ph.D, R. (1986). When The Shooting Stops ... The Cutting Begins: A Film Editor's Story. Cambridge: Da Capo Press.
Welsh , L. (2011). The Cutting Room. USA: Canongate Books.
Al-Zaman , S. (2020). Digitalization and Transformation of Teaching and Learning in Bangladesh. In T. D. Neimann, Challenges and Opportunities in Global Approaches to Education (p. 22). USA: IGI Global.
Bhuiyan, A. A. (2020, June 13). Rethinking The Digitalization Of The Education System In Bangladesh. Retrieved from ELEARNING INDUSTRY IN FRENCH: https://elearningindustry.com/rethinking-digitalization-education-system-in-bangladesh
Bordwell, D., & Thompson, K. (n.d.). Film Art: An Introduction.
Dancyger, K. (2011). The Technique of Filmand Video Editing History, Theory, and Practice. Burlington: Focal Press.
Gross, D. (2009). Making a Story Move:The Art of Film Editing. University of Connecticut Honors Thesis.
Hollyn, N. (1984). The film editing room handbook. USA: Peachpit Pr.
Majed, D., Jamal, G., & Kabir, D. (2020, July 20). Online Education: Bangladesh Perspective, Challenges and Way Forward. Retrieved from The Daily Star: https://www.thedailystar.net/online/news/online-education-bangladesh-perspective-challenges-and-way-forward-1937625
Murch, W. (1992). In the Blink of an Eye. CA: Silman-James Press.
Oldham, G. (1995). First Cut: Conversations with Film Editors. Berkeley: University of California Press.
Rahman, B. (2019, May 09). Digital transformation in education system. Retrieved from newagebd: https://www.newagebd.net/article/71808/digital-transformation-in-education-system
Tariq, S. B., & Fami, T. (2020, July 28). Is online education system suitable for Bangladesh? Retrieved from The Business Standard: https://tbsnews.net/thoughts/online-education-system-suitable-bangladesh-112546
Wiersma , W., & Jurs , S. (2008). Research Methods in Education: An Introduction. USA: Pearson.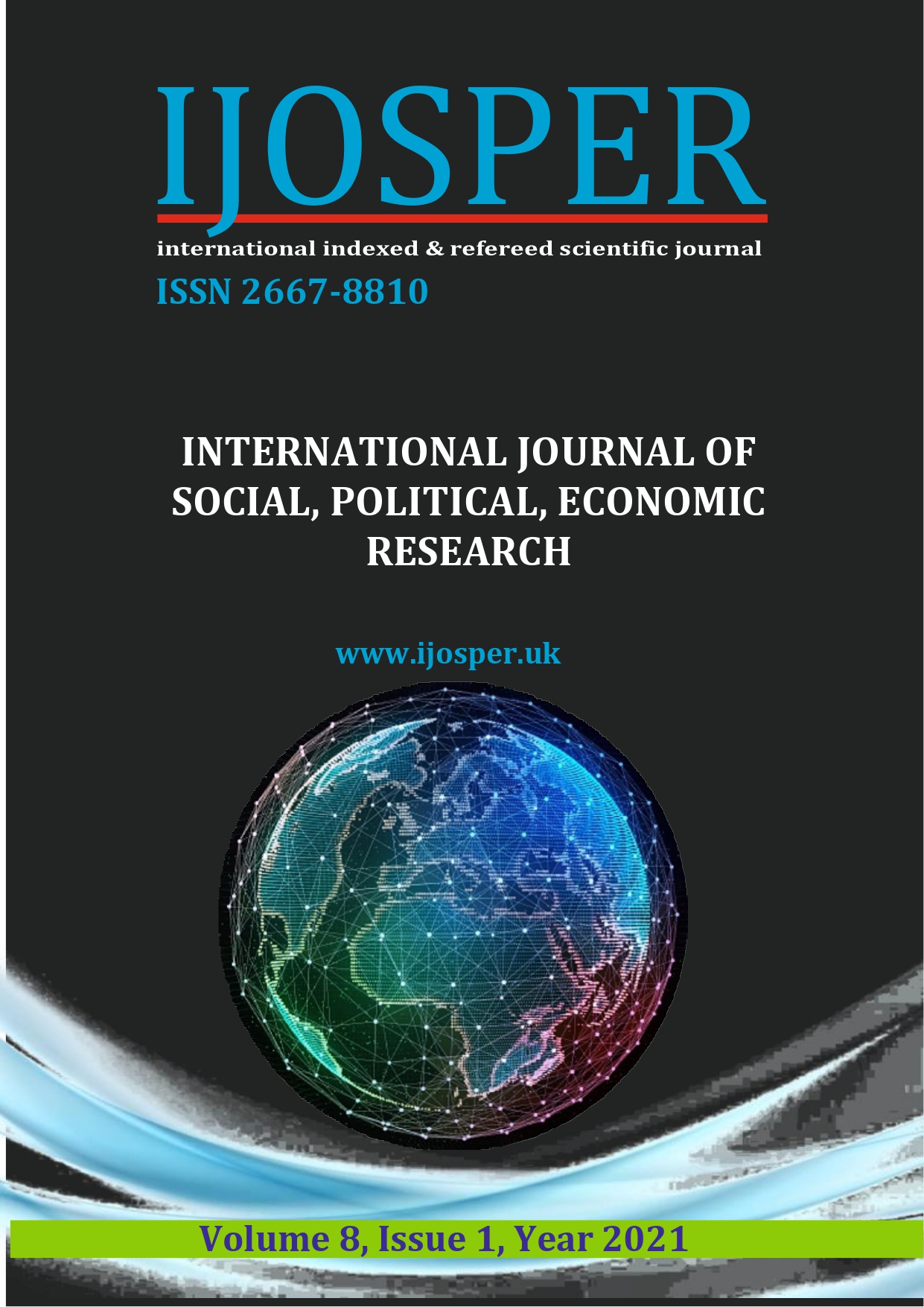 How to Cite
Commercial Films in Bangladesh: Impact Analysis (2009-2019). (2021). International Journal of Social, Political and Economic Research, 8(1), 226-235. https://doi.org/10.46291/IJOSPERvol8iss1pp226-235
Copyright (c) 2021 International Journal of Social, Political and Economic Research
This work is licensed under a Creative Commons Attribution-NonCommercial-NoDerivatives 4.0 International License.