NAJIB AL-KILANI AS A POSTCOLONIAL WRITER
Keywords:
Post-colonialism, Colonialism, Orientalism, Najib Al-Kilani, Oppression.
Abstract
The increasing studies on colonial readings in the past years focus particularly one of the most controversial literary theories and criticism, that is postcolonial theory, which carries various meanings from politics to economy and to all other aspects of life, and this critical approach aims to dismantle the colonial discourse and trying to review the history of colonized countries, their literature, by different methodologies, in the views of the colonized. There is a bit odd coincidence on the timing: academic attention in colonialism ascended when great powers had already missed their worldwide validity and trust. Previously when colonialism was a purpose of mobilization, researchers and the elite were most fascinated by the freedom activities and the likelihood of modernization and advancement of the societies, but nowadays they are not so optimistic about that, which is seen in the novels and writings of some important authors.
Najib Al-Kilani as an effective Arab-African writer, in respect of presenting the subject of colonialism in the studies depending on literary art, but not based on the Western world, was one of the pioneers in Arab African literature medium, and he could reveal the great effects for western colonialism movement in the societies that have been colonized. This study sheds light on his contributions in the pathways of contemporary Arabic literature, focusing on two of his famous novels Turkistan Nights and Napoleon in Al-Azhar which represent his prominent writing style and reflect post-colonial literature in the Arab world.
References
Ahmed, A. (1994). In Theory: Classes,Nations, Literature. Bombay,Calcutta, Madras, Delhi: Oxford University Press.
Al-Din, D. M. (2018, May 20). Ethics and Civilization. Retrieved from Alwaeeialshabab.
Al-Kilani, N. (1981). The Enemies of Islam. Cairo: the Foundation of the Message.
Al-Kilani, N. (2015). Turkistan Nights. Cairo: Alsahoh.
Allen, R. (1982). The Arabic Novel: A Historical and Critical Introduction. New York: Syracusa University Press.
AL-Qau'd, H. M. (1994). Islamic Reality in the Novels of Najib Al-Kilai. Cairo: Dar Al-Abikan.
Fanon, F. (1965). A Dying Colonialism. (M. R. Press, Trans.) New York, United States of America: Grove Press.
Mohammed Bin Ahmed, A. A.-H. (2016). Post-Colonial Discourse in Literature. Kuala Lumpur: International Islamic University Malaysia (IIUM).
Suasha, S. B. (2015). The Formation of The Place Structure in The Convoys of Freedom Novel. Masila: The University of Mohammed Bu Zhiyaf.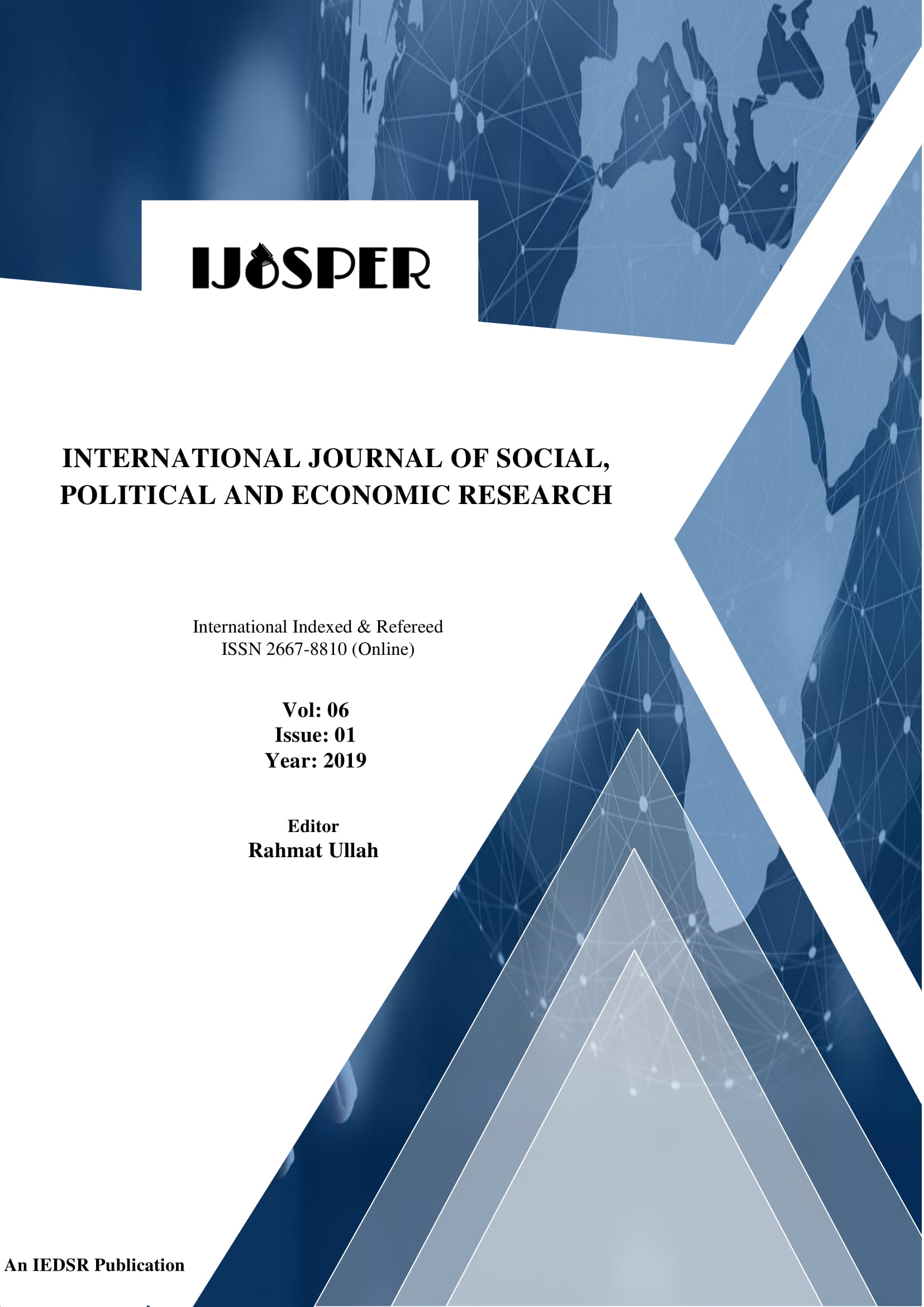 How to Cite
DR. AYDIN GÖRMEZ, & ABDULLAH SAEED. (2019). NAJIB AL-KILANI AS A POSTCOLONIAL WRITER. International Journal of Social, Political and Economic Research, 6(1), 133-141. https://doi.org/10.46291/IJOSPERvol6iss1pp133-141